About Us
Sit back, relax & leave the cooking to us today.
Starting from 2006, Green Rabwa has been one of the landmarks of Al Mushaireb over time and this acknowledgement is not only the outcome of our quality services , competitive selling price but also and taste.
At Green Rabwa, We create an atmosphere that makes you feel at home. While you gather around the table with loved ones, let our hospitality whisk you away as we prepare your seafood favorites. Whether you're coming in on a lunch break during the week to experience our amazing Menu, bringing the family for dinner or simply going out to enjoy a Friday or Saturday night, we promise to keep your taste buds guessing and send you home full.
Mission
At Green Rabwa, We thrive on bringing you the freshest and best quality seafood available.
Vision
Seafood is like music to the stomach. Every bite makes you want to dance.
Sengari Fish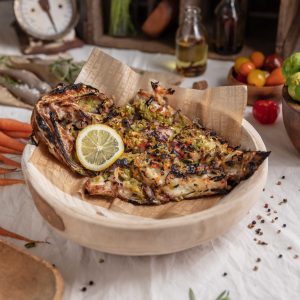 We have the finest sengari fish in the oven marinated with spices and no one can deny its healthy benefits.
Creamy Seafood Soup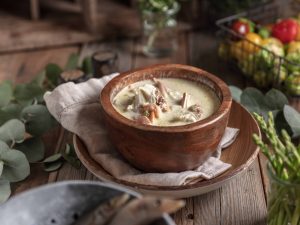 Start your meal with the hot, creamy seafood soup which is the best appetizer you can crave.
Tagines
Mouthwatering shrimps,squid or Hamour fillet tagines with the special Arabic taste, cooked on simmer with superb tomato sauce without delay in serving them.
Economical Fish Meal
To save your budget, We offer economical fish meal with its great nutritional value.It consists of one fish, rice and salad.
The Cream Sauce Tagine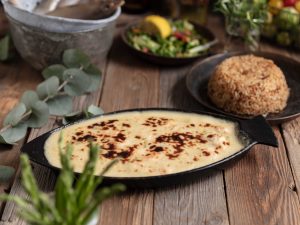 One of life's true pleasures served by us, a genuine Arabic plate presented in a modernized way! The Cream Sauce Tagine.
Molokhia with shrimps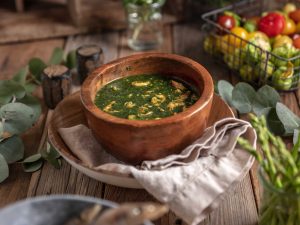 We guarantee  a memorable taste in Green Rabwa with a premium Arabic dish, Molokhia with shrimps.
Seafood Spaghetti
Cooked using a seafood mix with the tasty tomato sauce.